Twi-clamshells is other sort of clamshells pack, other than tri-fold clamshells because it's have no triaogular base .In general it can saving more space than tri-fold clamshells.
Surely the use of twi-clamshells is widespread ,and there are other major advantage than clamshells box because it protectors products better than clamshells box.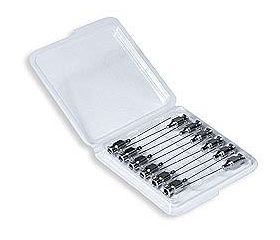 Looking for a way to cut down on damage caused in shipping, we designed for this manufacturer of precision surgical needles a clam shell tray that required each needle to be snapped into place. With no movement and plastic packaging surrounding the product, damage has been eliminated.
Benefit:
. Can be designed to hang on peg wall or stand at the display
. Minimizes cost by combining 2 packaging components into one
. Protects produces better than standard box
. Shoppers are able to view the products easily form many angles
. Can be designed button snaps for offer secure closure
clamshells box is peculiarity type of twi-clamshells, you can put diversity products in it.
Quality
Not all clamshells are created equally. Although we strive to provide our customers a very competitive price, we will not sacrifice quality to do so. All products are tested for clarity, wall thickness, hinge strength, and "open and closeability."